Welcome to our very first Legendary Weekend Challenge!
What is Legendary Weekend Challenge you ask? Challenges are very special tasks that will be assigned to you through Legends and will have a limited time to complete. For the whole weekend and more, from Friday to Monday, you'll receive very special Legend tasks. Accept them and
finish them in time
to receive the Sealed Dekhul Scrolls of Triumph - BLUE and unlock the next task. The top 1000 Scroll collectors will be featured in the leaderboard and receive hefty rewards!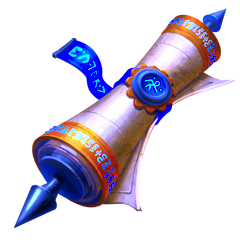 This weekend's challenges will be focused entirely on EBs, so there will be no PvP weekend. But do not worry, our PvP loving players will have an opportunity to go all-out next weekend in a series of special PvP challenges!