sponsered by Drgn
[title=green white]okay, this is EPIC[/title]
alright gamers time to rise up
this thread isnt about
charms
or
mods
or
ata
ok maybe you could say its about ata because this is their game and im posting a thread to a game owned and managed by them so i suppose you could make the argument that this thread is about them but thats beside the point
let me show you what this is really about :glassescoolface: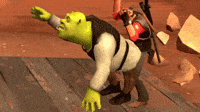 oh yes
seriously guys these forums are disgusting if toast or benny were to see this they would be ashamed and atacharlie especially we have to fix this :laughingcryingemoji:
comment your favorite kingdoms at war character/monster/person/lore below!!
hey lone this is the next thread you were writing so dont put this in the thread you were making before this
OSW and Charms
Come on devs, seriously?

This is actually my 748th no match! I've been playing this game for 8 consecutive years, and still I get a no match? Show some respect for the OG players, please! Can we bring back pwars? They were SO much better than what KaW has devolved into! Anyone remember pwars??? You ain't a real kaw player if you don't remember pwars! Any real kaw player loves and remembers pwars.
And charms?!?! Come on KaW! I don't know if you realized, but this isn't PIMD. Sorry to say, but your trading and charms systems have completely ruined everything about this game that made us not want to play PIMD. Upvotes to the left.
if anyone can read this please help me