War Is Here
"Failures Corp" aka Champions Corp, is well known throughout the KaWmunity as being divisive, harmful, targeting, and oppressive in their style of gameplay here in Kingdoms at War.
They have manipulated, bullied, and unequivocally had a bad hand at getting to where they are today (stat wise). I am calling for a war against this clan and their members. I am specifically calling out Dave for his abhorrent and abusive tendencies when dealing with other players.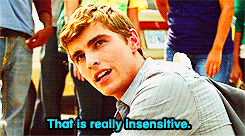 We used to have war threads, well, consider this a comeback thread in that style. I will be personally hitting them. Others may join in, but this is my war. I'm here to be an annoyance to them. I don't care about gold, I don't care about growing right now, and I most certainly don't care about their pestilent behaviors. I will fail scout bomb you, I will attack you, it doesn't matter. I don't care about success, I care about getting under your skin. War is on and this lady comes with persistence.