The Land of the Siege Dragons
You have made it across the desert to Brum Nazak, the land of siege dragons.

You must convince the king of Brum Nazak of the threat posed by the Empire of Vigona, and that their only hope for survival lies in an alliance with you.

But the king doubts your intentions...and time is running out...
This event consists of a primary Legend available immediately as well three side-Legends that will unlock over the course of the next two weeks. You have to complete your previous side-Legend before unlocking the next one.
This event will be available from Wednesday, March 28th until Wednesday, April 11th at Noon PT.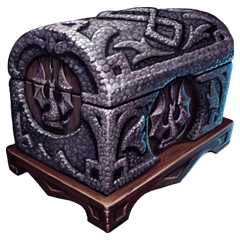 Exclusive Furnishings
Furnishings exclusive to *The Land of the Siege Dragons* will be available in the Furnishings Shop, the Brum Nazak Chest and the Royal Brum Nazak Chests.