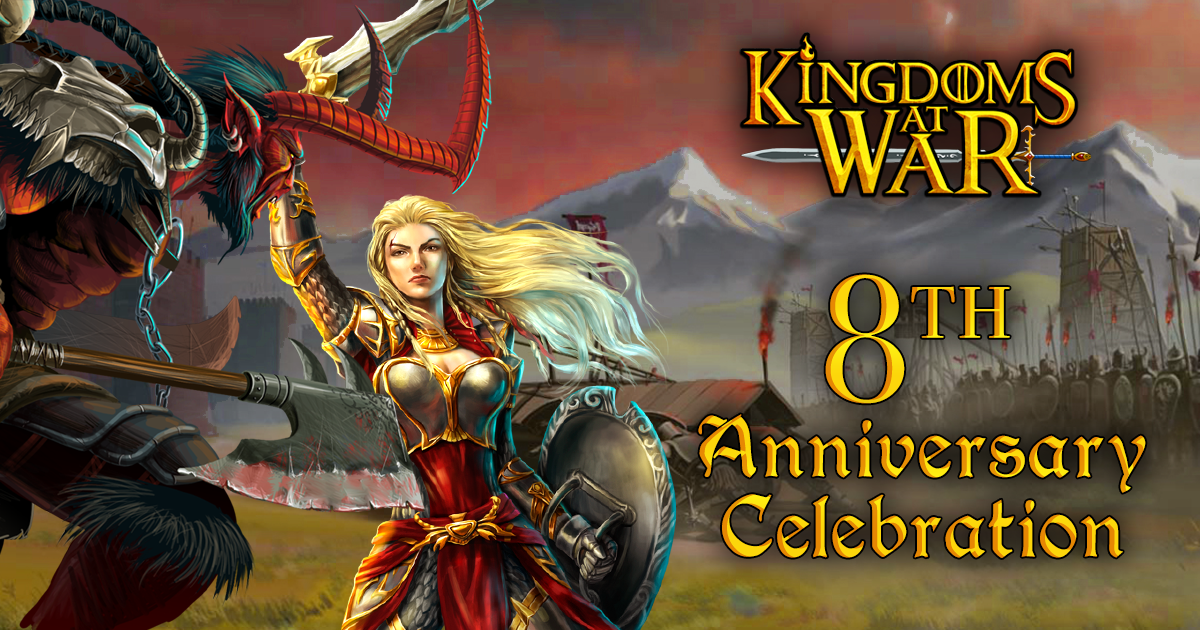 Can't believe it's been 8 years! Join us in celebrating Kingdoms at War 8th Anniversary!
Thanks to all you
wonderful players
Kingdoms at War is half way to getting it's own Canadian Driver's License (have to be 16...).
To celebrate this amazing achievement, we've got a number of goodies in store for you.
8th Year Achievement
(Available Now)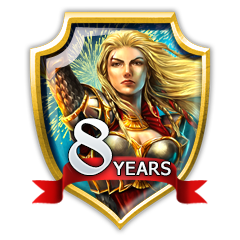 Players who reach their 8th year of playing Kingdoms at War will receive the new 8 Year Veteran Achievement, providing an additional +1% to all stats.
8th Anniversary Gifts!
(Available until 9/18 @ 12PM PDT)
The next time you log in to Kingdoms at War (before 12PM PDT on September 18th) you'll receive a variety of anniversary goodies including...
Health Crystal
A free Health Crystal to aid you in battle!
88 Anniversary Fireworks
88 Firework Potions to celebrate in style with your friends (or enemies). These potions are just for fun, and send a special message to the person they're used on.
8th Anniversary Crux Chest
A Special Anniversary Crux Chest that provides a 88% Plunder Bonus (88 minutes) from Epic Battles. This spell also stacks with Regular and Golden Crux Chests.
Note:

8th Anniversary Crux Chests expire at 12PM PDT on Monday September 18th, so be sure to use them before that time.
ALL EB 88% Promo!
(9/15 @ 5 PM PDT - 9/18 @ 5PM PDT)
Enjoy
88% Bonus Plunder
from ALL epic battles completed!